This page has been migrated. Please visit the main site at http://www.aeqai.com/main. Thank you.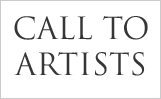 ÆQAI has a new blog page featuring regional calls to artists. There are web sites that do this on a national scale, such as Art Deadlines List. This section is only for regional calls. There is no charge to have something posted here or to visit the blog. We recomend that you follow it with an RSS feed reader.
Other resources include the following: The Fine Arts Fund offers various grant sources for individuals and organizations. The Weston Gallery as part of the Cincinnati Arts Association has an excellent Greater Cincinnati Exhibition Opportunities Guide. The Kentucky Arts Council and Ohio Arts Council both fund individuals with small grant proposals.
There are also groups to join. Please join our Facebook group. One may get involved with ArtWorks and its artist registry. The Cincinnati Art Club has a membership roster and email lists for opportunities and events. There was the Arts Consortium of Cincinnati for Afro-American artists but it seems to be defunct (please email me if otherwise). For sculptors, there is the Mid-South Sculpture Alliance. For artists with disabilities, Visionaries and Voices offers activities/opportunities, and Art Beyond Boundaries offers professional exhibitions.
Kathy Stockman keeps a fairly up-to-date calendar of art exhibitions using Google calendar; click [here] to view it.